Hot sauce ingredients:
water, habanero peppers, vinegar, tomatoes, serrano peppers, salt, ground coriander, bay leaf
From the Pirate's mouth:
As a Scottish sea spirit still sailing the waves of time, I'm pleased to announce that me pirate sauce is now available to ye masses.
It still has that same fresh taste and spicy aroma that I brewed up in me galley many passages ago. Anterior to ice boxes and with meager supplies, food aboard a ship could be wretchedly stale, smelly and rank. But a Captain needs healthy, happy mates to sail his vessel and to stave off any mutinous thoughts.  Luckily, I had sailed among the spice islands and discovered the flavorful treasures thriving in the natural flora. I harvested seeds, roots and berries to deliver to the galleys of the world, starting with me own. Thereby, I brewed a pepper sauce with a savory spice to flavor the food rations and to stimulate hearty appetites for the crusty crew.  I'm pleased to report that me culinary creation was a success since me mates put it on everything! Plus, I never caught wind of any disgruntled mutineers or murderous plots concerning me neck-- I'm just not sure if it was for me skills as a Captain or a Cook.  Whichever, I'm delighted to learn that me tasty treasure can now be discovered in a food port near you.
Customer Reviews
This sauce is amazing!
My husband and our teen love everything spicy, so when I saw this product I had to get it for them to try. It has become a favorite, and we have a subscription. We are a Celiac household, so finding safe and delicious foods is always a win!
05/27/2021
Marilee S.

United States
Just right.
I'm not a big hot sauce user but my adult kids are. For them, this did not have enough heat. For me, it was just right.
04/02/2021
Gary E.

United States
Excellent product and service
M'harrrg is excellent; it has a really nice flavor, with enough heat to be pleasing to me - a lover of extreme heat in hot sauces - without overwhelming the rest of my family (they tend to like a little more balance). Cheeky spices also ensured quick, friendly delivery which I appreciated!
01/18/2021
Eric W.

United States
Keep it up!
Great sauce at the best price I could find. I didn't have a need to contact the company, but felt more than welcome to, if I needed anything. Great personalized service! More than I would have expected from someone I was buying a hot sauce from :) Keep it up! Thank you!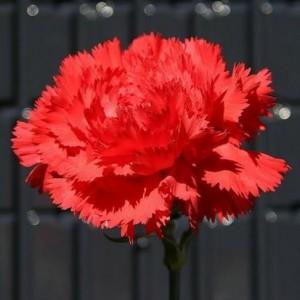 MB
10/27/2020
Megan B.

United States
Yarrgh I love this hot sauce!
This sauce is excellent - I've been using it for awhile and I am thrilled to see it partnered with Cheeky Spices! The perfect balance of heat and flavor - this is a unique, delicious and home grown bonus to nearly any meal! Great on everything savory, especially scrambled eggs, any kind of potatoes, and a perfect way to spice up your boring pandemic rice & beans.